Lagos-based musician Chioma "Cill" Ogbonna has won the 2019 Accountability Music Awards, winning the most votes among the finalists who represent the best of socially-conscious music from across the African continent.
Cill's whose music incorporates elements of soul, alternative rock, folk, and country music, with splashes of 'Africanness'. She abandoned her legal career in 2016 to pursue her love of music. Her song "All You've Got" talks about social and political reform in Nigeria and encourages citizens to take an active role in pushing for change.
Runners up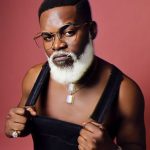 FALZ
Folarin Falana, better known by his stage name Falz, is a Nigerian recording artist, actor, and barrister. With four award-winning albums to his name, he has established himself as one of Nigeria's top hip-hop talents. His music often touches on themes relating to social justice and corruption. His song "Talk" challenges the promises of security and economic prosperity offered by Nigerian policymakers while the country faces austerity measures and terror threats from Boko Haram.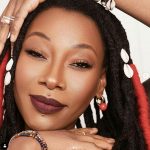 FATOUMATA DIAWARA
Fatoumata Diawara is a Malian singer-songwriter and multiple Grammy Award nominee. Her music often touches on themes of women's empowerment, peace, social cohesion, and addressing societal problems. Her song "Negue Negue" encourages social cohesion and peaceful collaboration.

PLATINUM PRINCE
Platinum Prince is a Zimbabwean Dancehall Artist. His music touches on themes of government corruption and failed political leadership. In October 2019, Platinum Prince was abducted and severely assaulted in Harare. While the attackers' motives remain unknown, one widely circulated theory is that it was done in reprisal for his criticism of government. His song "Ndoyacho Here President" criticises the Zimbabwean government for inaction in the face of social ills like poverty and stalled development.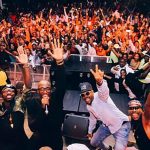 SAUTI SOL
Sauti Sol is an award-winning afro pop group from Kenya, crowned Best Group (Africa) at the 2016 MTV Africa Music Awards and Best African Group at the 2015 All Africa Music Awards. Sauti Sol blends warm resonant pop with traditional Kenyan influences. Their songs touch on sensitive themes, such as police violence and government corruption, and their music has inspired many young artists in East Africa. 
The Accountability Music Awards celebrate musicians who are using their music to support transparency and accountability around the world. We all love great songs, but what's better than listening in and also knowing you are supporting artists who are changing their countries for the better?
We care about this because transparency and accountability really matter. When money meant for health clinics go missing, or drugs meant for patients are stolen, people die. When funds allocated for education go astray or are mismanaged, children cannot learn. This is devastating because it perpetuates suffering, poverty, and inequality. That's why we support and celebrate singers, musicians, DJs and producers that are using their voices and music to raise awareness about these types of problems.
The Accountability Lab is building a movement of active citizens and responsible leaders around the world. We support change-makers to develop creative ideas for integrity in their communities. By enabling people to use information and knowledge to hold those in power to account, we help to unleash positive social and economic change.